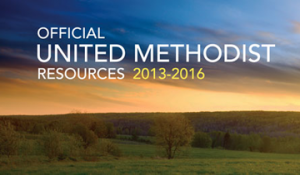 "…the household of God, which is the church of the living God, the pillar and bulwark of the truth." 1 Timothy 3:15
At Evansburg UMC, we use the NRSV (New Revised Standard Version) Bible, The United Methodist Book of Discipline and the United Methodist Hymnal. You can purchase all of these resources from Cokesbury.
We also recommend bookmarking The United Methodist Church website to have answers to any questions right at your fingertips.
As well, check out the UMC's online community, Rethink Church, to connect with other UMC members across the country.
Image Source: Cokesbury