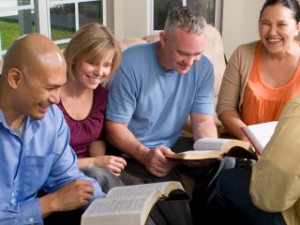 "…so shall my word be that goes out from my mouth; it shall not return to me empty, but it shall accomplish that which I purpose, and succeed in the thing for which I sent it."           Isaiah 55:11
The Adult Sunday School class is currently being re-formatted. Please check back often to find out the times and schedule for our Adult Study.  Each class will be focused on studying The Word of God and how we can apply The Word to our everyday living.
Using the Bible and other biblical resources we will explore The Word to find out what God is saying to us. All will be welcome to join in!
We are currently studying "Relying on The Power of The Spirit" by Elizabeth George in our Wednesday evening Bible Study at 6:30 pm.
For more information, contact us.