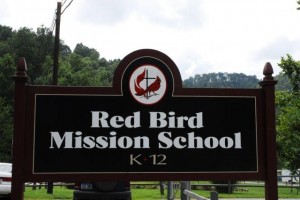 "How does God's love abide in anyone who has the world's goods and sees a brother or sister in need and yet refuses help? Little children, let us love, not in word or speech, but in truth and action." 1 John 3:17-18
Red Bird Mission, a non-profit agency located in the Appalachian mountains of Southeastern Kentucky, empowers individuals and advocates justice by providing educational, health, and community outreach ministries to area low-income residents. It is an Institution of the General Board of Global Ministries of the United Methodist Church within the Red Bird Missionary Conference.
We have been contributing directly to Red Bird Mission for many years. A few years ago, a performing music group from Red Bird School traveled around the United States to perform for and thank its supporters. The group made a stop at Evansburg UMC and performed in our sanctuary. It gave us the chance to meet the people we have supported for many years.
If you would like to donate to the Red Bird Mission, please contact our outreach team.