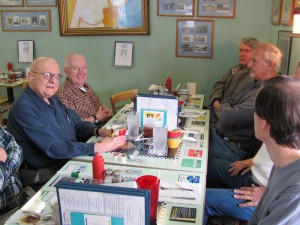 1 Thessalonians 5:11
Evansburg UMC has a United Methodist Men (UMM) group that provides fellowship for the men of our congregation. The mission of UMM is to support spiritual growth among men, helping men to mature as disciples as they encourage spiritual formation in others.
Evansburg UMM meets for breakfast and fellowship every six weeks on Saturday at 9AM. They also work to raise money for the church and other organizations and help to keep Evansburg UMC in working order.
For more information, contact us.
Image Source: EUMC