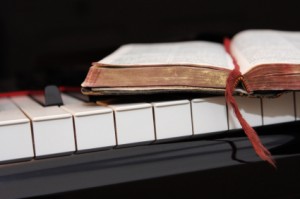 "Let the word of Christ dwell in you richly as you … sing psalms, hymns and spiritual songs with gratitude in your hearts to God." Colossians 3:16
At Evansburg UMC we participate in a mix of traditional hymns and contemporary praise songs during services.
Our choir leads us in worship from September-May. Choir practice is typically held Tuesday at 7pm two or three times per month.
Evansburg UMC is blessed to have William Norman as our worship leader. For more information on our choir, contact Bill.